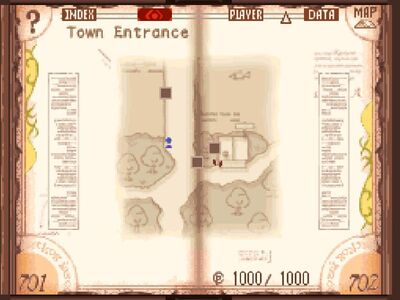 In game description:
"The captial of Kaleila is built into the face of the mountain, with three defining districts. At the top, the rich live in giant mansions with lush gardens. The middle, the bustling town square of Rhoan. And lastly, the lowest district houses the poor in slums that surround the town. Here is where our hero's house can be found"
List of things to explore:
Middle of left side of bridge - "Rhoan Bridge brings people here. The Mayor Georg designed it."
Sign post - "(Up arrow) To Rhoan Plaza (Left and Right arrow) To Lower Rhoan"
Crates - "An empty wooden box. It's been here for a very long time"
Reward for all - None
People in area:
Adjacent areas:
North - Center of town
West - Fortune-Teller Alley
East - Training Hall Road
South - Crossroads of the World
Building - Home